Whether you are a fisherman or not, fishing is fun for all; and if you want to enjoy this sport to its fullest, you need a perfect rod! Variety of fishing rods are available in the market-long, flexible, clumsy, stiff, but building your own fishing rod, the process that now a lot of people like to call diy (do it yourself), is an exciting activity.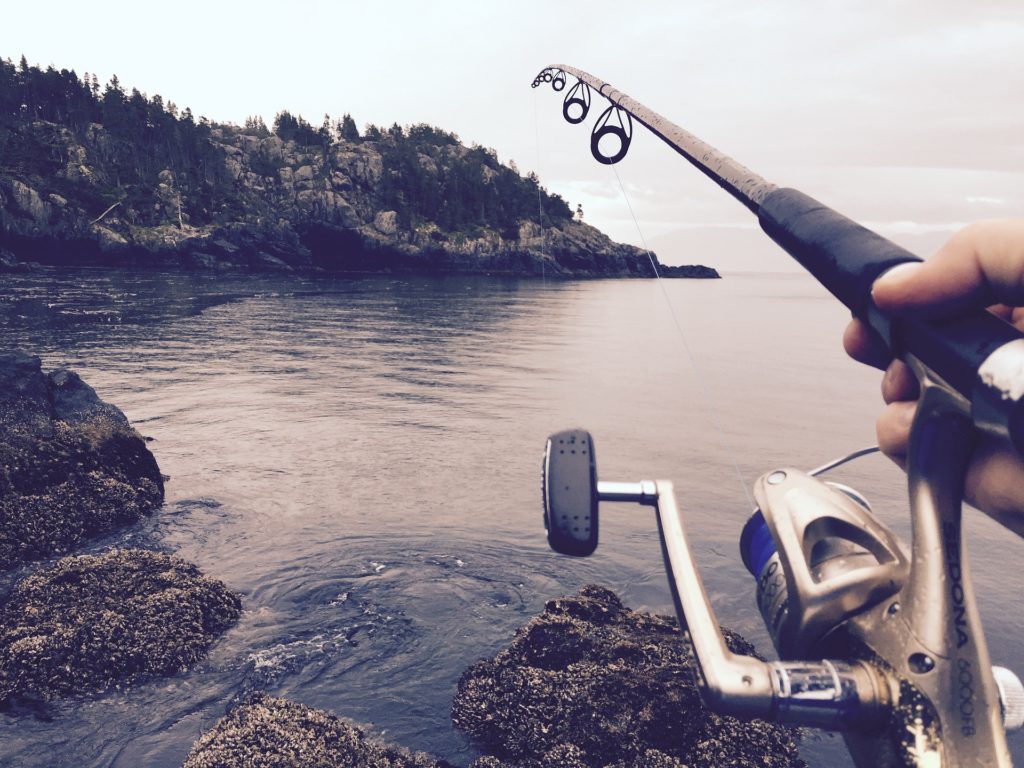 Why build your own fishing rod?
Most of us are not comfortable with the fishing rods available in the market. We all have faced issues with rod,string and reel; anti-reverse breaking of the reel, snapping of the rod even under the slightest pressure applied, and the handle not providing enough grip for heavy fish.
Apart from these, designing your own fishing rod is quite relaxing. You can get creative and play with a variety of shades-metallic, pastels, or vibrant muted colours. Choosing the kind of rod and reel you want from a wide range, and then planning how to put everything together according to your own preference is an exhilarating experience no one would want to miss out on.
How To Build A Fishing Rod (Instructions, Equipment, Materials, Tools and Techniques involved)
Lets dive right into what it takes to build these homemade rods and what handmade variations can we make!
Bamboo Fly Rod (Split Cane Rod)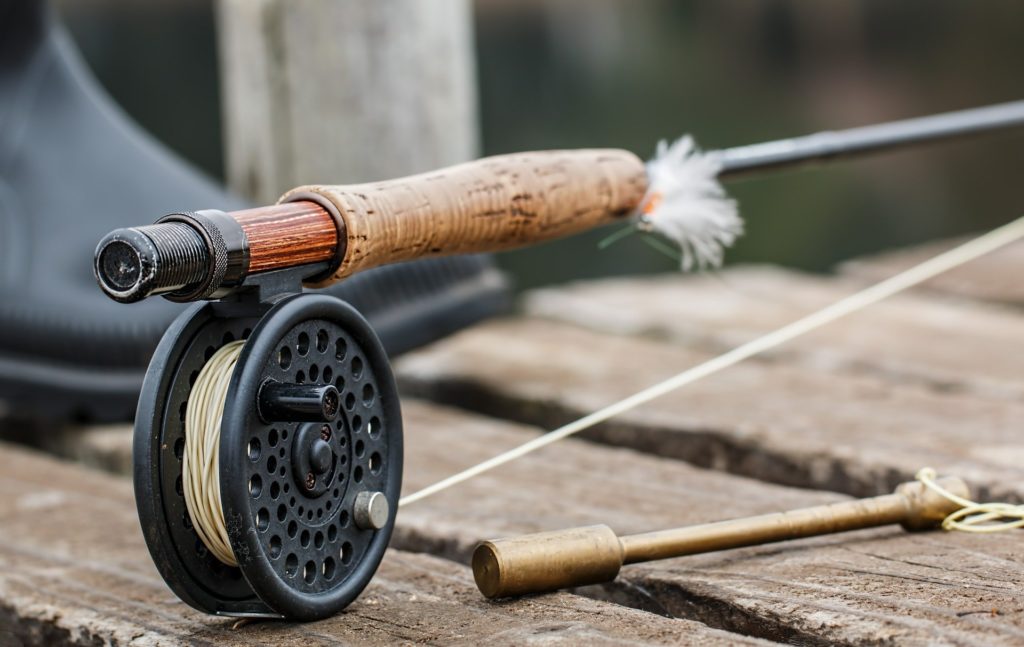 Fly fishing rods are ideal for small to medium sized fish-Trout, Bass, Panfish, or saltwater fish.
Material Required:
Bamboo stick(10 to 12 feet in length)
Adhesive gun
Wood carver
Planes with a Lock and scraper
Screw driver
Hollow metal tubes (ferrules)
Dial calipers
Thread
Three planing forms and guide
Steps:
Split a tonkin cane (bamboo pole) into eight pieces. With the use of a screwdriver, these parts are chopped into 6 narrow strips. The top five feet are used to make the fly rod tip, while the bottom five feet are used to make the bottom portion.
The sticks are then scraped and warmed to flatten out the nodes.
Utilize surface planer to shape bamboo sticks into symmetrical triangles.
Bamboo sticks are then tightened and stuck together to frame the bamboo fly pole clear.
Each segment is folded into a hexagonal shape and a binding cord is applied along the Bamboo under pressure . Then, the pole is left to dry. Areas are fixed utilizing warmth and slice it as per the length required.
Next, ferrules are attached on the top with the help of adhesive to hold the bamboo sections together.
Wrap the guides on your pole (one guide per foot).
Assemble the rod, fly reels, fly leaders and fly lines together.
Once the rod is assembled, you can set out for an exciting adventure!
Read also:
PVC Fishing Rods (An Arduous Effort!)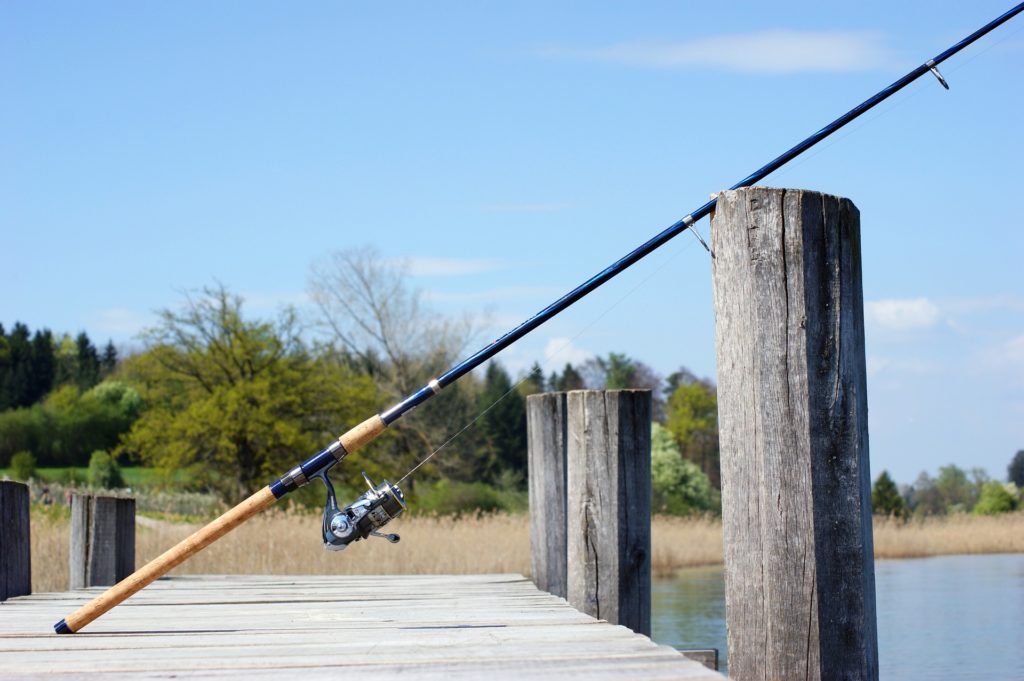 The easily accessible PVC pipe can be utilised to make easy and reliable fishing rods. They are cheap to make and can be used for a variety of fish.
Material Required:
Two PVC pipes
Connectors and slip caps
Duct tape
Fishing guides
Reel
Fishing line
Steps:
Grab two PVC pipes, each of ¾ and ½ diameter.
Smooth out the ragged edges with sandpaper.
Attach the connector to one side of both pipes so that they may be stuck together.
Drill holes into the pipe, spacing them equally.
Attach fishing guides into the pole.
Fix the reel on the side of the pole with the help of duct tape and your fishing pole is ready to catch fish!
Stick Fishing Pole (Trouble-free)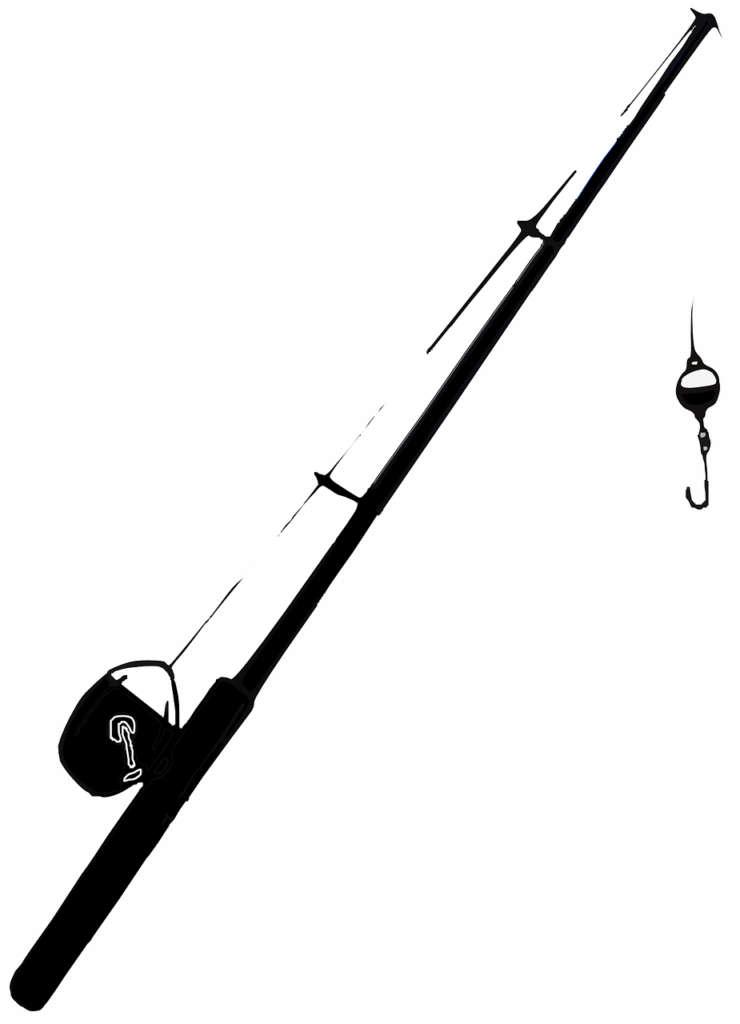 These are the easiest, economical and fun to go fishing with!
Material:
Wooden stick
Reel or thread
Bobber (flamboyant)
Hook
Steps:
Grab a flexible, yet strong stick as long as you want. One side of the stick should be thicker than the other, so that it can be used as a handle. It should be atleast one or two inches thick for better support.
Tie reel to the handle and twirl it around the stick. When it reaches the tip, tie a knot.
Don't cut the reel after tying the knot. Instead open the reel one or two feet longer than the rod and cut off.
Attach the flamboyant (bobber) to the middle of the reel and a hooker at the end.
(Bobber gives buoyancy and makes sure that hooker is visible above the fish)
When making any of the above rods, you have to keep in mind three points:
Your fishing point
What kind of fish are there
How often would you use the pole
While keeping these in mind, you will have to consider the length, power and action of these rods.
Cons of Making Rods
Guides may not be located or fixed accurately.
Rods may break after a few uses.
Hand-Made stick fishing rods are usually light and they snag making it harder to whip the rod back.
These are unable to bear the weight of bigger fish.
Fishing rod building is a time consuming activity. You may lose more than a couple of hours until you come up with something useful.
PVC and Bamboo (cane) fly rod building is quite expensive as you have to buy different tools which are not already available at home.
These rods can be used for fun activity but they are not compatible for long-term use.
Conclusion
Though some of these fishing rods are affordable and come in handy in certain situations. But they don't serve any more purpose than entertainment. It is a highly recommended leisure activity if you want to spend quality time with friends and family. But they won't serve long if you are building them with a long-term purpose of fishing. So it's better to purchase one from outside, which however, may be expensive but will be more reliable and durable.